Bali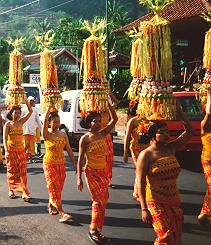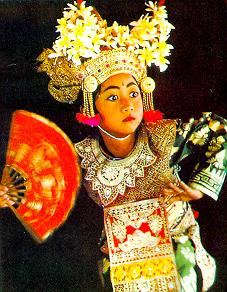 A parade in Candidasa.A Legong dancer.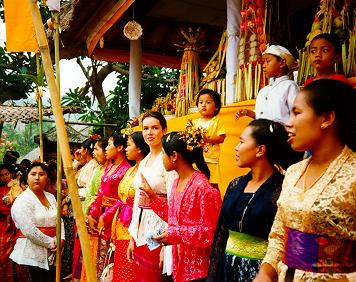 I was invited to attend a balinese ceremony by a local family. Many men and women went into trance, dancing and stabbing themselves with swords. However, no one was seriously injured. This ceremony of beautiful colors and large offerings of fruit and meat was concluded with the sprinkling of holy water onto everyone.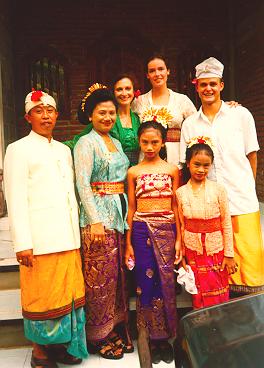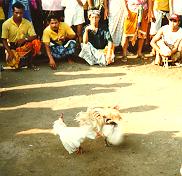 One of the favorite past times of the Balinese are cock fights. These roosters are praised, petted, and cooed to by their owners before their big day.

A woman I met in Ubud told me about her experience when going to the Monkey Forest. She had just bought a 40 watt light bulb to install in her room so she could read. Unfortunately, she carried it into the Monkey Forest. Once inside, it was snatched up by one of the monkeys. The next day in a cafe we overheard a lady exclaiming to her friends, " I saw the most amazing thing in the Monkey Forest today. A monkey was running around with a light bulb in its mouth!"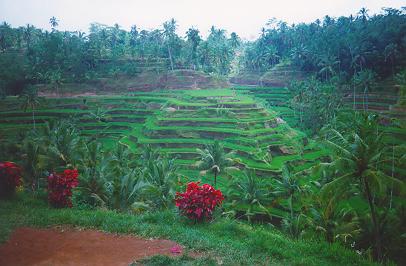 Rice fields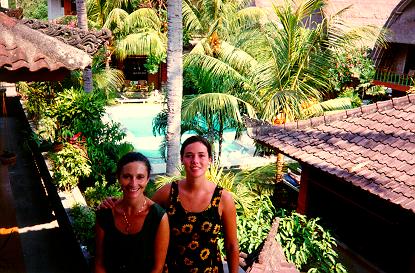 Kuta. A place to get out of.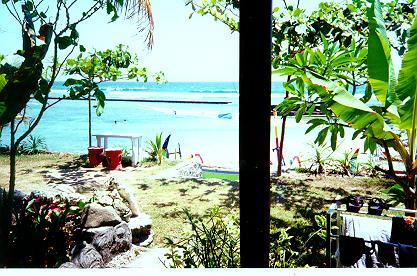 The view from my bungalow.
A lovely day for a boat ride.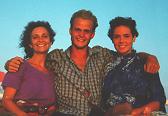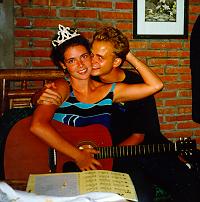 I'm trying to practice the guitar.